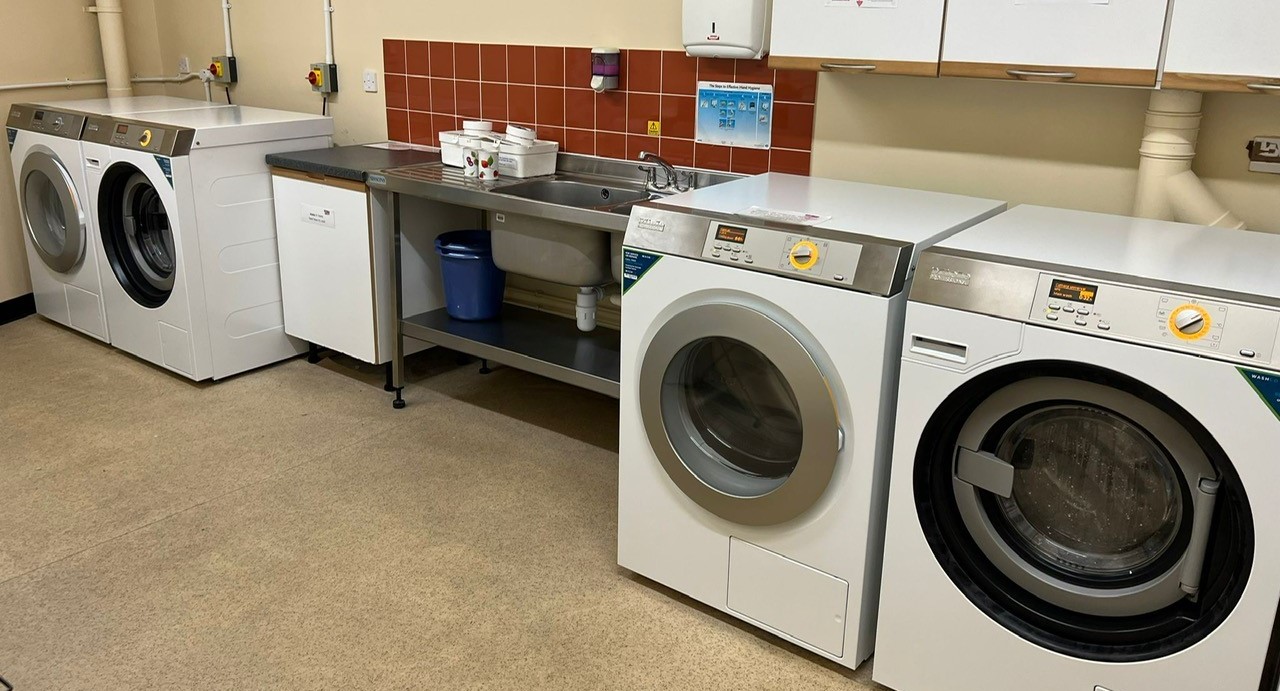 WASHCO supports Young Lives vs
Cancer
WASHCO helps refit the laundry of the charity CLIC House in Bristol
Sam's House and CLIC House in Bristol  are part of the Young Lives vs Cancer charity. The homes support Bristol Children's Hospital offering facilities for families whose children are receiving cancer treatment.  Local families who do not have a room can use their 'Home Hub' room – they can come and cook a meal, do some laundry or just come and relax away from the busy environment of the wards. Families who live far away from Bristol are able to stay in their Homes from Home, free of charge. so they can be close to their child receiving treatment.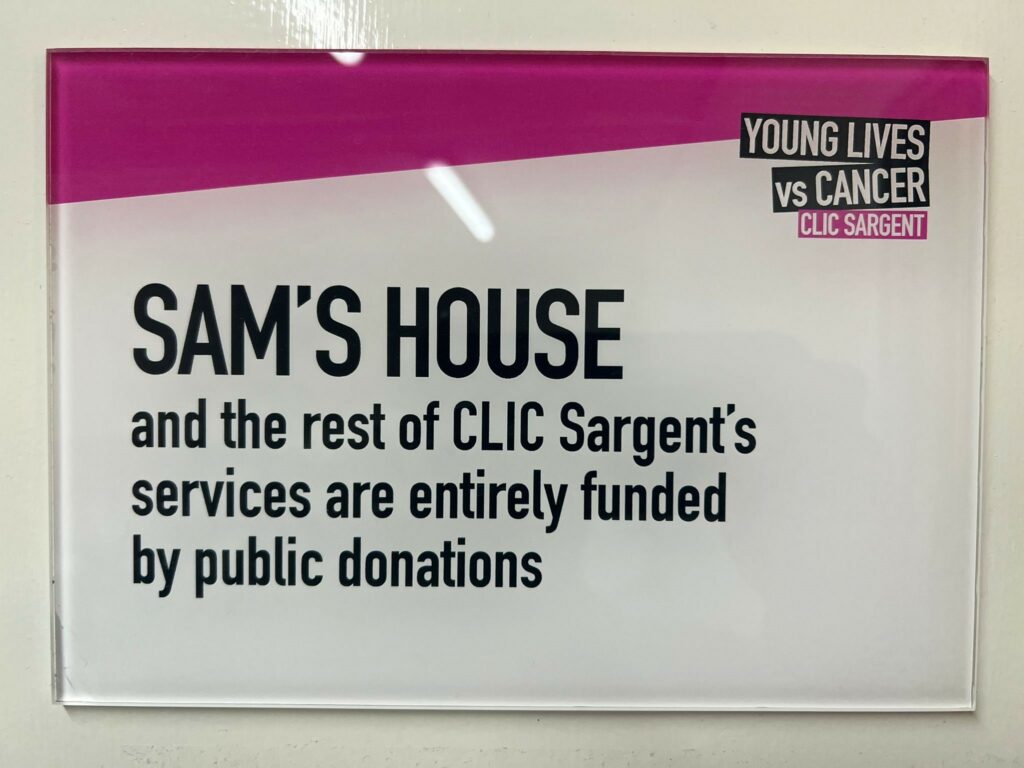 The laundry facilities are constantly in use by families, it is important to have reliable, easy to use machines. The machines they had were old, costs for repairs were increasing and wait times for parts were long. There was also only one washer and one dryer available in CLIC House for the entire home to make use of.
John and Kate Schuttkacker have a 14-year-old daughter who is receiving treatment at Bristol Children's Hospital . The family were staying at Sam's House, and seeing the poor state of the existing laundry generously offered to pay for new laundry equipment for the home.
The family got in touch with WASHCO, to see how we could help them upgrade the laundry.  After understanding their requirements, WASHCO were able to recommend two state-of-the art Miele PW 8052  washers and two PT Miele 5186 dryers. WASHCO then fitted and installed them, free of charge. The refit took just a week from the time the family first contacted us.  We were delighted to help Young Lives vs Cancer, and the home now has a modern laundry which should meet their needs for many years to come.
About Young Lives vs Cancer
Young Lives vs Cancer is the charity that helps children and young people (0-25) and their families find the strength to face whatever cancer throws at them. The charity's social workers offer specialist, empowering support, its Homes from Home offer families a free place to stay nearby to the child's hospital and grants help families to navigate the costs of cancer. We've been there before. We'll face it all, together.