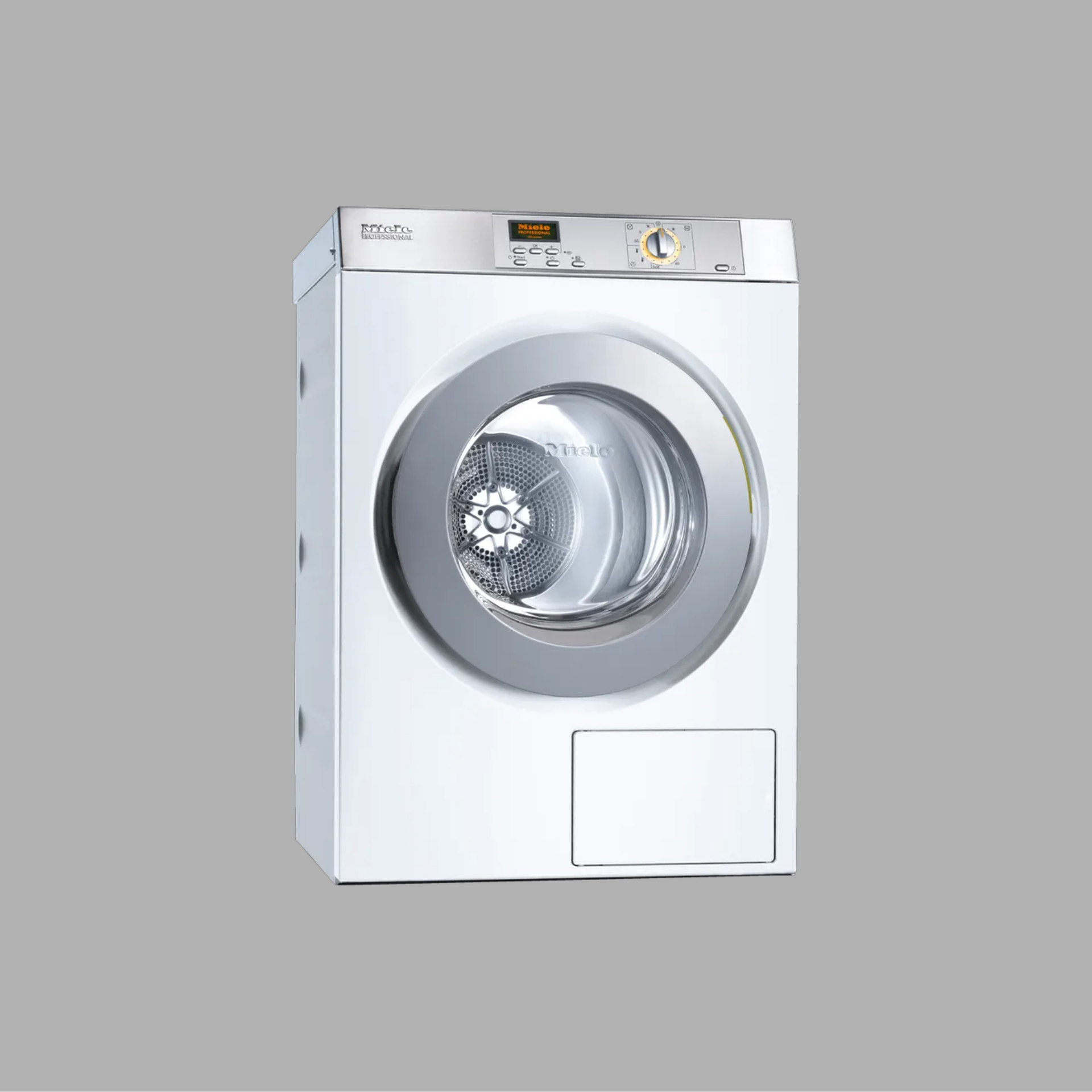 Technology which makes a difference
The PerfectDry system measures the residual moisture of the laundry, achieving precise and outstanding drying results
Enjoy crease-free linens as the dryer control prevents laundry from becoming tangled by changing the rotation direction of the drum at specified intervals.
Ideal for delicate fabrics, Miele's unique honeycomb drum structure treats fabrics gently extending their life and providing a great finish.
Easy to use
The Profiline B controls make life easy with a large rotary selector switch.
The patented extra-large filter has the ability to catch more fluff and lint than any other machine of its class while being simple to remove and clean.
Suitable For
Vets, hair salons, B&Bs, sheltered housing
EXCLUSIVE TO WASHCO IN THE UK
9kg dryer
Capacity: 9kg (180-litre drum)
Heat Input Options: Electric
Dimensions: 1020mm(H) x 700mm(W) x 763mm(D)
Model: Vented