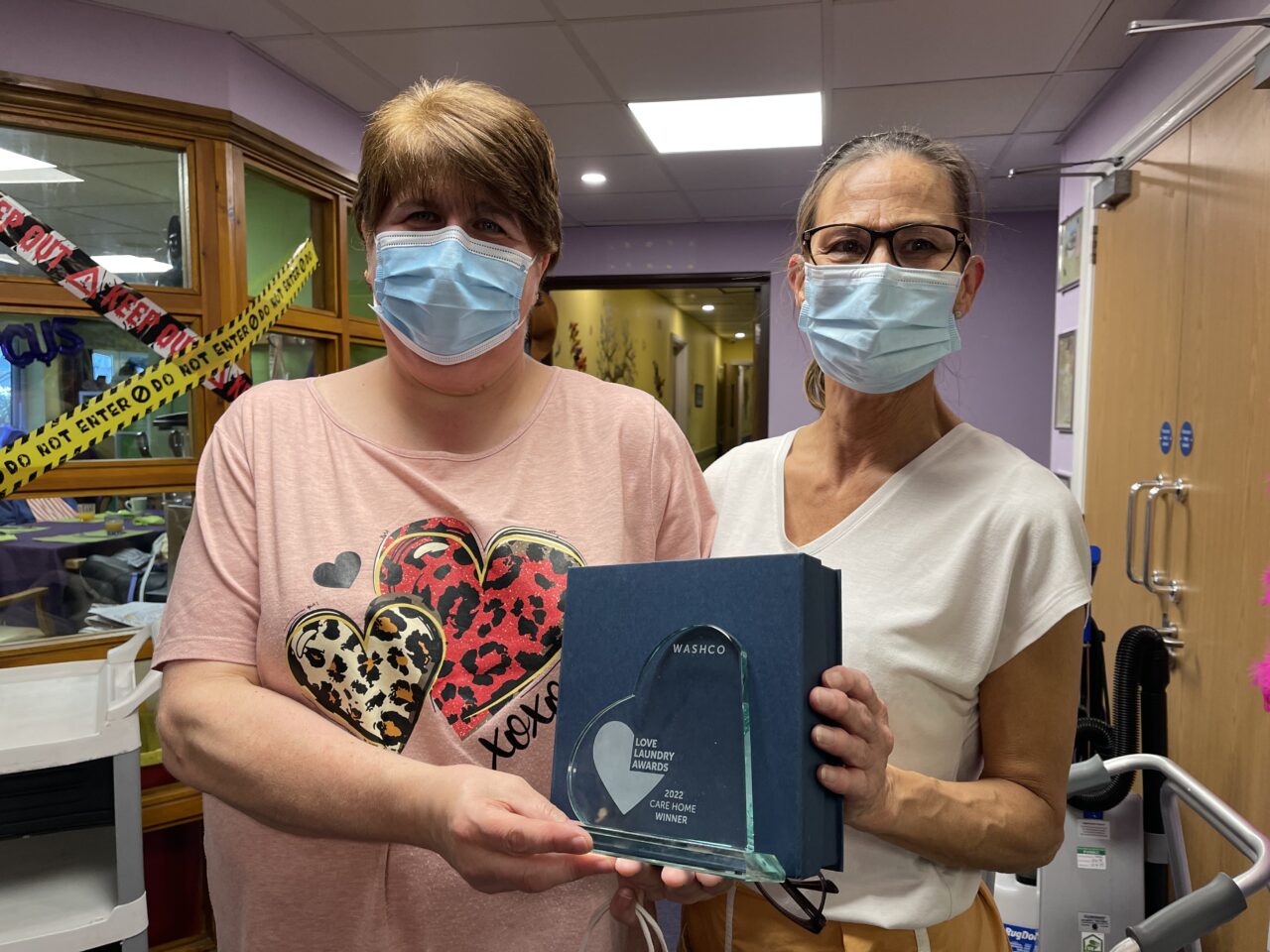 Love Laundry 2022 Winners
Revealed
The hardworking and dedicated laundry heroes who won the 2022 Love Laundry Awards were announced at the Care Show
After receiving a record number of inspiring nominations for the Love Laundry Hero and Love Laundry Care Home categories, the finalists were invited to the Care Show 2022, where the winners were announced.
Individual Awards Winners
Such was the high calibre of nominations this year that the team at WASHCO couldn't just pick one Love Laundry Hero, so joint winners were announced.
WINNER: Janet Southorn, Bricklehampton Hall – "She takes great pride in her role within the laundry and comes to work and gets on with whatever the day brings her."
WINNER: Sarah Williamson, Canwick House – "Sarah deserves all the accolades available for her hard work and dedication."
Each winner receives £250 to spend on electrical goods for themselves, in recognition of going above and beyond the call of duty.

Care Home Team Award Winner
WINNER: Wren Hall Nursing Home – Our laundry team work collaboratively and tirelessly to maintain their orderly system, ensuring all laundered items are fresh smelling, well laundered and ironed"
Wren Hall receives £500 to spend on electrical goods for their home, in recognition of implementing outstanding laundry processes.
Anita Astle MBE, Manager of Wren Hall Nursing Home commented:
"I am delighted that I was able to nominate our Laundry Team for this award. Too often, Laundry and Housekeeping staff are unsung heroes that go unnoticed. Seeing our Laundry Team receive recognition for their outstanding, tireless work and their commitment to ensuring that our ladies and gents look good and feel amazing, is absolutely amazing."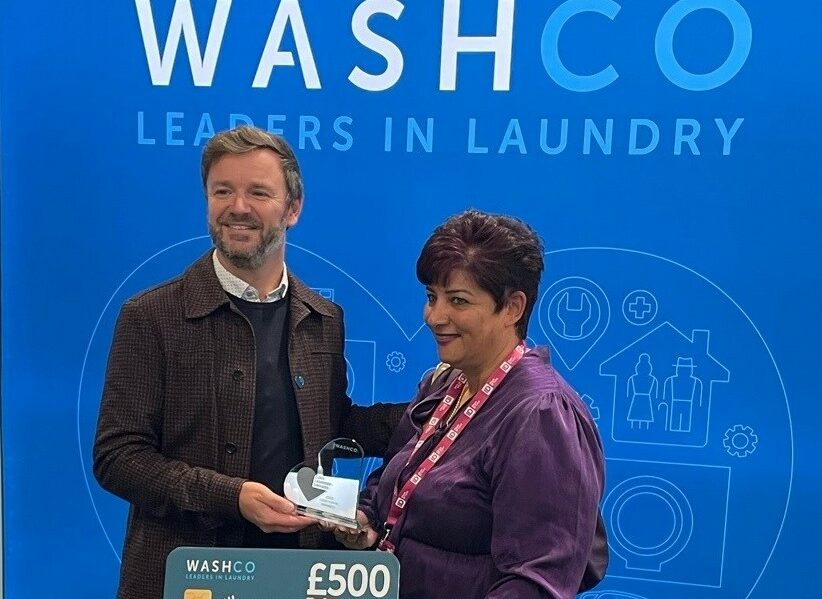 WASHCO Engineer's Award Winner
2022 saw the introduction of a new award, nominated by WASHCO's engineers. As experts in their field, the award gave the team at WASHCO the opportunity to nominate care homes they believed to go above and beyond in their laundry management.
WINNER: Priscilla Wakefield House laundry team, nominated by Chris Gaynor – "whenever I go to the site the machines fluff filters are always clean and the staff always have a smile on their face."
Priscilla Wakefield wins £500 to spend on electrical goods for their home for demonstrating exception standards of laundry management.
Thanks to all the care homes who nominated their laundry teams. The 2023 Awards will open for nominations in June