Faced with restricted space and electrical limitations, the award-winning Park House Hotel & Spa enlisted the help of WASHCO to transform their commercial laundry facilities with a bespoke solution.
Requirement:
Park House Hotel & Spa is a well-renowned Edwardian mansion hotel based in West Sussex. The team approached WASHCO after they began exploring options for a new commercial laundry partner, having experienced poor customer service and support from their previous supplier.
They were keen to transform their facilities with a tailored solution that would enable their busy towel laundry to run seamlessly, especially during peak summer months where machines need to run for up to 12 hours a day to keep up with demand.
For WASHCO, the challenge lay in coming up with a plan that fit within the restricted laundry room space, with machines that could be adapted to suit their electrical limitations.
Solution:
WASHCO's Business Development Manager, Richard Catling was hailed as "understanding and knowledgeable" by Park House Hotel & Spa's Maintenance Manager, Steve Diver. Through site surveys and discussions with the team, he was able to fully understand their requirements and the problems they had experienced historically before proposing a viable solution.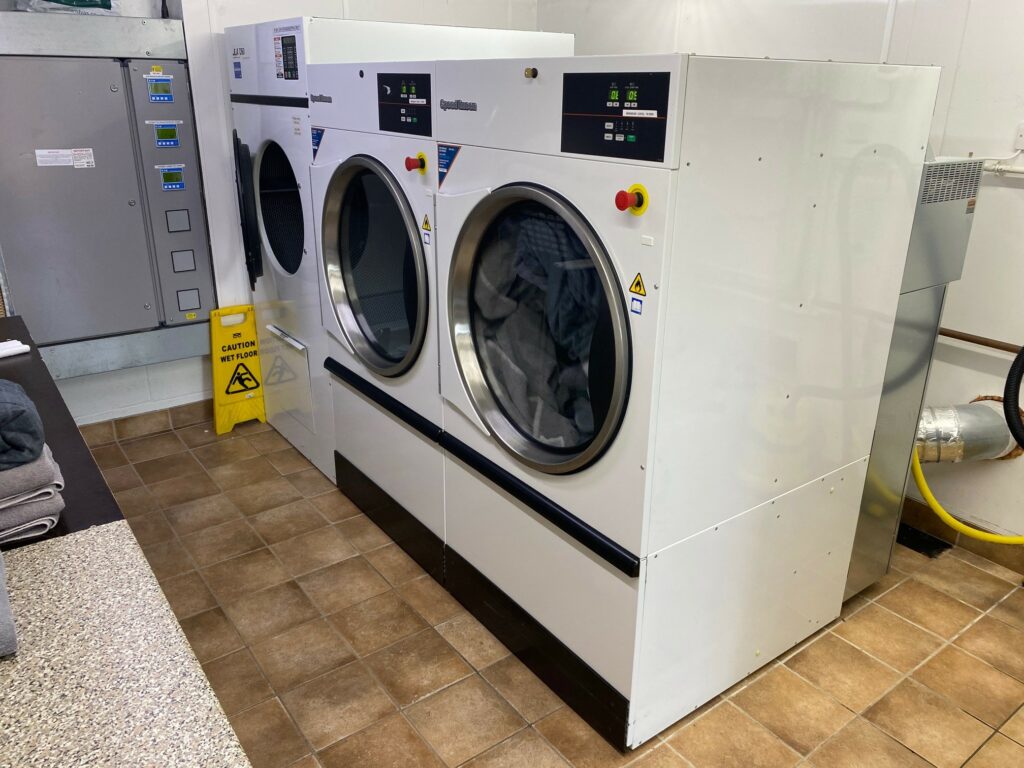 High performance with a small footprint
It was vital that the new laundry could keep up with the hotel's high capacity demands whilst being compact enough to fit within the small laundry room.
Everything from floorplans to door widths were checked to ensure a perfect fit before recommending a combination of Primus and Speed Queen equipment. Both brands are known for their impressive build quality and are able to handle the consistent flow of heavy towel loads with ease.
Easy to use
When running business critical operations such as in-house laundries, it's vital that the team can easily get to grips with the machines to ensure their day-to-day processes run without a hitch. The Primus FX135 and FX240 washing machines and Speed Queen SU055 dryers offer the excellent user experience Park House Hotel & Spa were looking for.
Quick and easy installation
By conducting site surveys at the beginning of the project, Richard was able to identify what adaptations would need to be made to the machines to fit within the electrical requirements of the laundry room. Plans were then drawn up for our engineers so that work could be completed prior to installation.
Steve Diver described the installation process itself as "completely straightforward", as WASHCO's team "knew exactly what they were doing". Working closely alongside the hotel's chemicals supplier, Sparenity, the programmes and dosing were all set up at the same time to ensure they experienced the best results from the outset.
All-inclusive rental package
Over the years, the hotel had experienced their fair share of breakdowns and expensive repair bills, which was something they were keen to rectify with their new supplier. Having fully researched the market, they were particularly impressed by WASHCO's proposal of a complete rental package that included servicing and maintenance as standard. As well as the machines themselves, their rental also includes 7-day repair cover, parts, labour and gas safety checks at no extra cost.
With no capital outlay, the comprehensive package gives the team peace of mind and reassures them that there will be no surprise bills if a machine were to break down.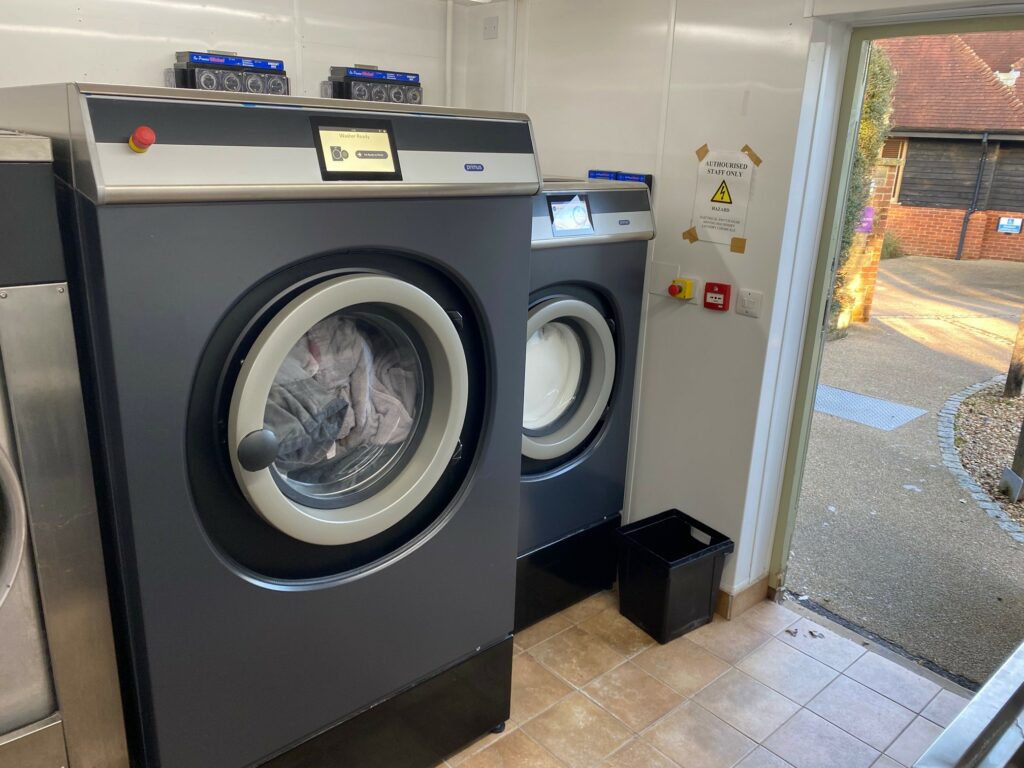 Results:
Park House Hotel & Spa are thrilled with their new laundry facilities. Previously, it had been difficult for the team to achieve consistent results, as all their equipment was set up differently. By designing a tailored solution where all machines work in unison, the laundry now runs seamlessly.
Steve Diver remarked that: "WASHCO have delivered a sound solution with a laundry that does what it says on the tin". He added: "Richard's expertise and commitment to understanding our problems meant that WASHCO offered a deal that was levels above others that we had received. There's no fuss – we know exactly what we're paying with the rental package and can relax knowing that WASHCO are on hand with brilliant service and support, should we need it."
Visit our sector page to learn more about our commercial laundry solutions for Hotels and Spas.