WASHCO overhaul the commercial laundry facilities at Concord College to increase capacity and reduce maintenance costs.
Requirement:
Concord College is an international school for day and boarding students, highly renowned for its unwavering reputation for excellence.
The school had been experiencing increasing machine maintenance costs and regular breakdowns, both of which prompted their desire to find a new commercial laundry partner.
They were keen to modernise operations with higher capacity machines that would keep up with demand from their 500 boarders, but more importantly, their priority was to secure a partnership with a company that understood and supported their ethos and values.
Solution:
After visiting site to ensure the school's requirements were fully understood, WASHCO put forward a proposal that included increasing the number of machines from 11 to 12 and changing the laundry room layout.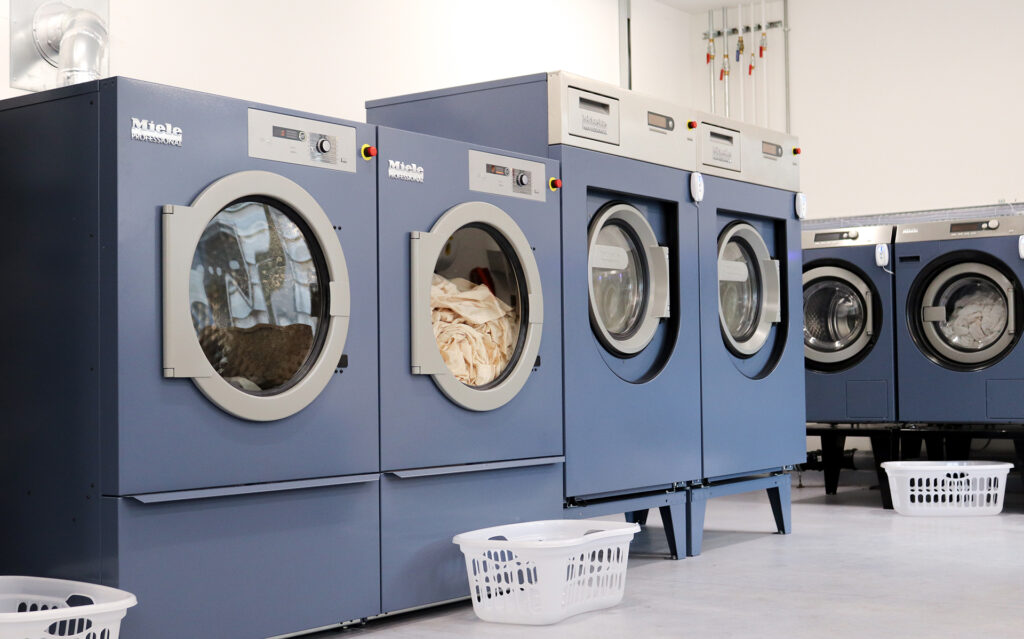 Capacity that meets demand
With a minimum of 100 bags of laundry produced by students each day (including clothes and sports kits), and items such as bed linens and shower curtains needing to be washed on a regular basis, it was vital that the school's new laundry could keep up with demand.
To achieve this, the Primus DX13/13 stacked dryers and Miele's PW 5105 washing machines were recommended.
Efficient auto-dosing
Along with the machines, a new auto-dosing system was installed. Not only does this help to reduce waste and the need for engineer callouts for blocked machines (often caused by using too much detergent or fabric conditioner), but it also helps to prolong the life of linens that are processed regularly.
Chemicals are supplied on request from the school when stock is running low, while WASHCO's engineers periodically check the system itself to monitor calibrations and ensure that everything is in good working order.
Service they can rely on
Concord College chose to purchase their new machines outright, along with a comprehensive service and maintenance package. With this, any breakdowns are reported to WASHCO and resolved at no extra cost, while annual servicing and gas safety checks are covered too.
Hassle-free installation
Installation was organised to be completed during the summer holidays to minimise disruption. During this time, WASHCO delivered training to help staff get up to speed with the new machines in time for the new school year to begin.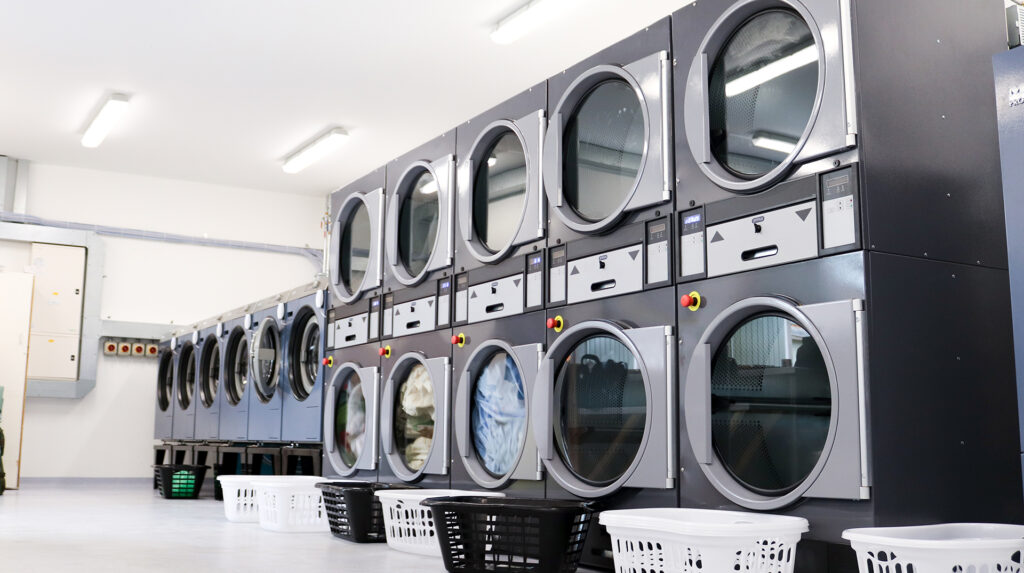 Results:
Since the installation, Concord College have found that their operations are much more productive and efficient. Shorter cycle times mean they can handle demand easily, while also reducing their carbon footprint through the use of less gas and electricity.
Paul Simpson, Domestic Services Manager at Concord College, said: "We pride ourselves on the quality of our laundry and are so glad to have found a commercial laundry partner that understands and supports this. I cannot fault WASHCO's service; nothing was over promised and under delivered. We know our machines are in safe hands and that any issues will be resolved in a timely manner, without the worry of being faced with any unexpected repair bills."
Visit our sector page to learn more about our commercial laundry solutions for Independent Schools and colleges.