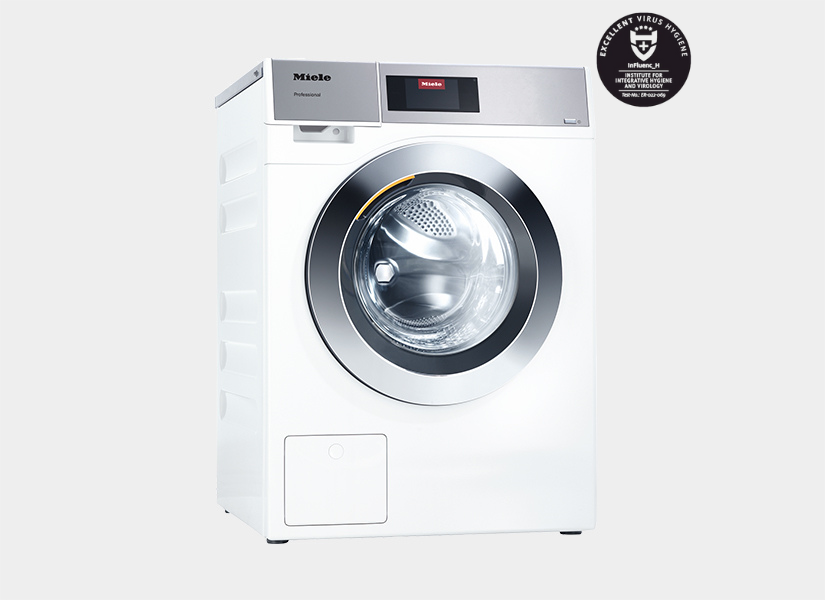 Quick and efficient
Short programme cycle times allow you to benefit from meeting the high demands of washing while not compromising quality
The Little Giant washing machine produces G-Force of up to 704, assisting in reduced drying times, energy costs and extending the life of the laundry
Hygienically clean laundry
Inbuilt programs for thermal disinfection gives you the reassurance your laundry comes out clean and safe, especially within a hospital and care home environment.
Patented honeycomb drum ensures the gentle care of fabrics while producing an outstanding cleaning performance
Energy-saving, simple use
With low water, energy and detergent consumptions, the Little Giant has been designed with the environment in mind.
M Touch Flex control panel is an easy to use, full-colour touch display that is comfortable and convenient. Washing programmes and machine functions can be selected with a fingertip and accessed by the user while wearing latex gloves.
6kg washing machine
Capacity: 6kg (57-litre drum)
Heat Input Options: Electric
Dimensions: 850mm(H) x 596mm(W) x 714mm(D)
Drainage: Drain Pump
Available to stack with Little Giant dryer
Please note – This model supersedes the PW 6065