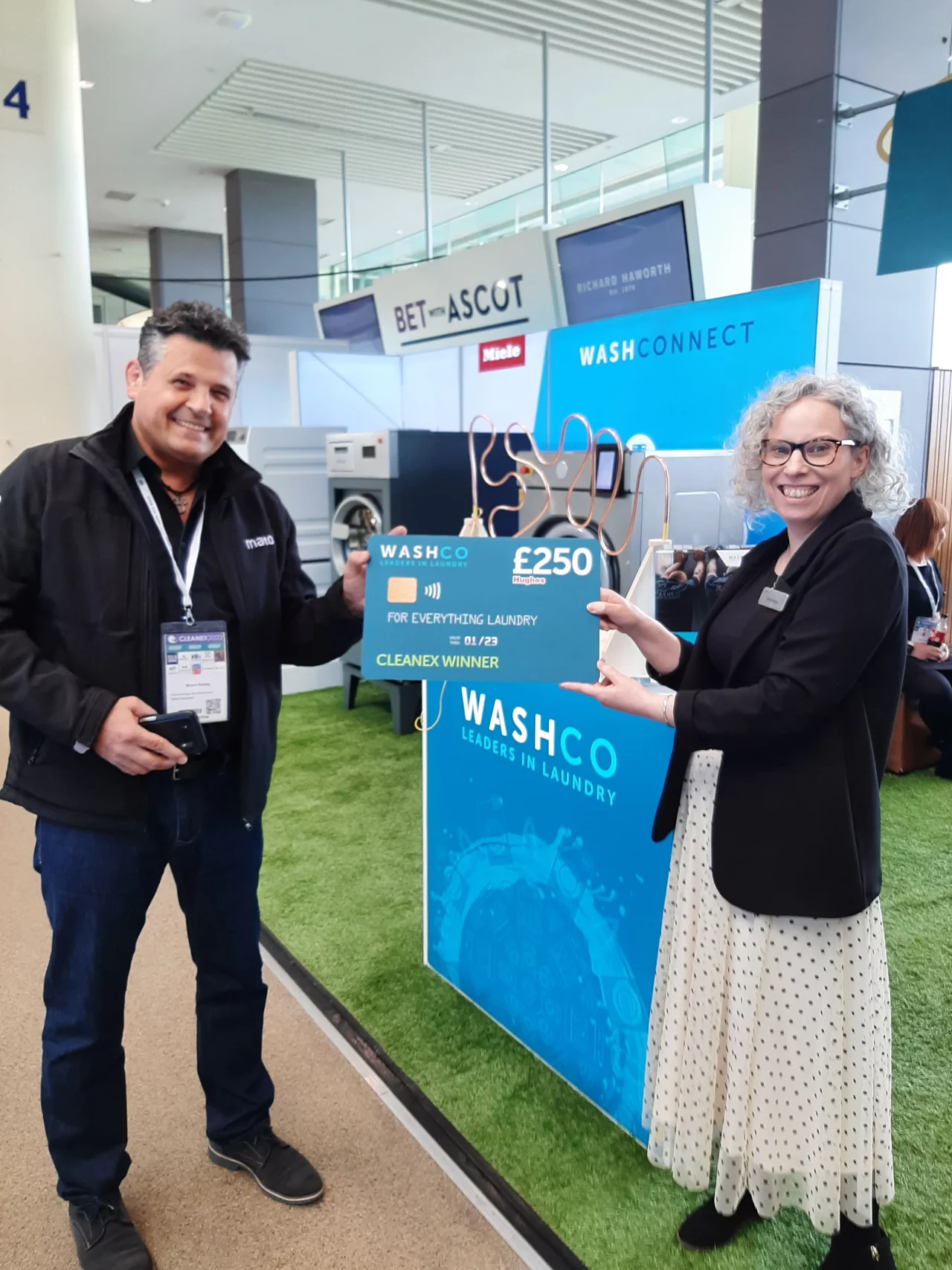 Who won 'Beat the Buzzer' at Cleanex
2022?
If you attended Cleanex 2022 on the 24th and 25th of April, you might have heard the 'buzz' coming from the WASHCO stand.
In addition to showcasing the new Benchmark range from Miele, Speed Queen's state-of-the-art launderette machines and WASHCONNECT, our smart range of machines we ran a competition. The challenge was to see how quickly you could get from one end of the WASHCO wire to the other. Tricky when every 'buzz' results in a five-second penalty.
Our winner, who 'beat the buzzer' in 36 seconds, was Bruno Keimig from Mato Industries. Persistence paid off and he won £250 to spend with Hughes Electrical, our parent company.
The whole team enjoyed meeting industry colleagues. and we're already looking forward to the next Cleanex!