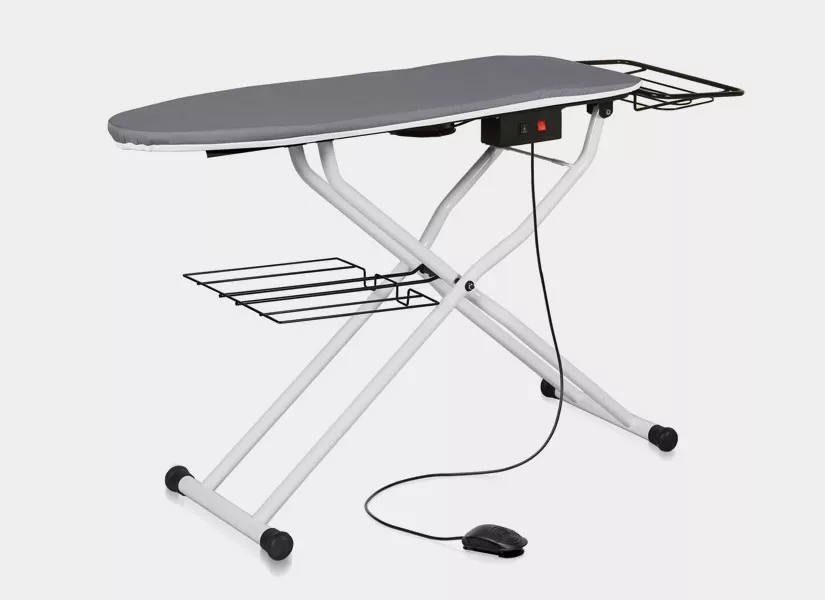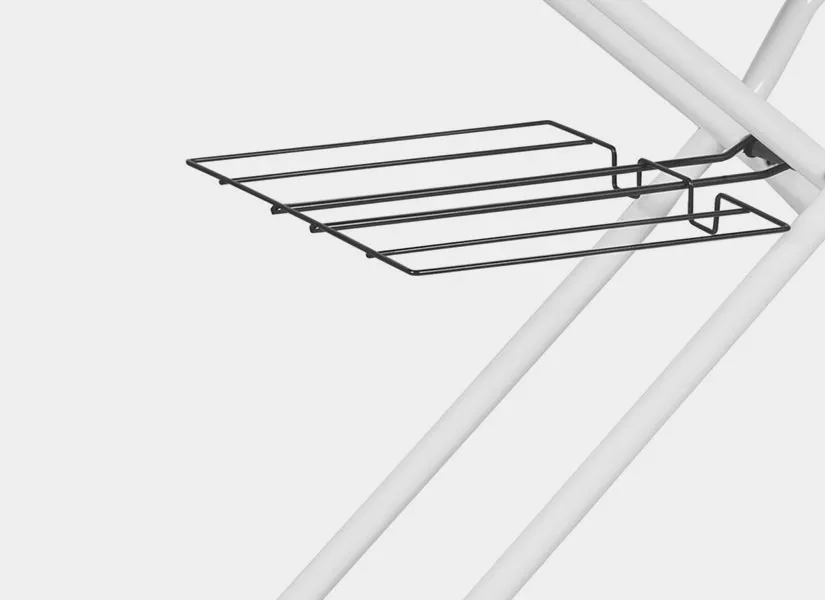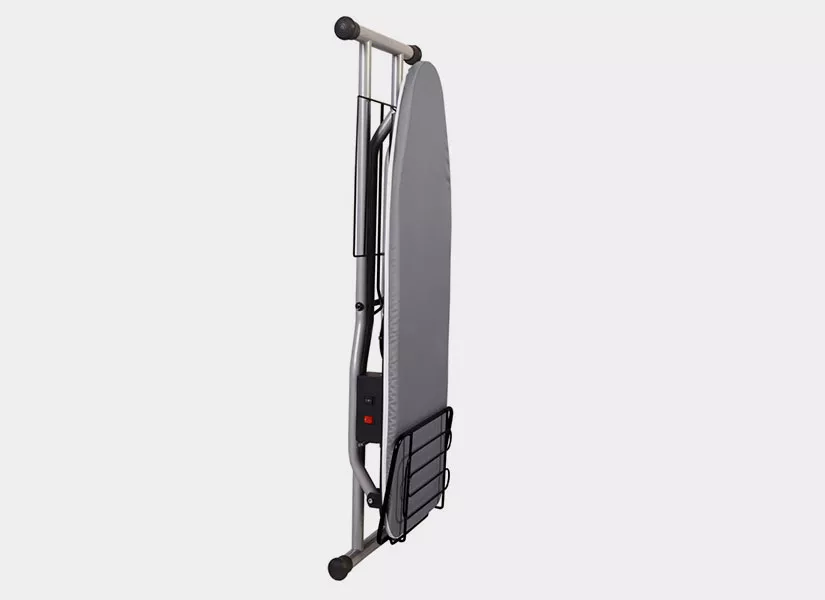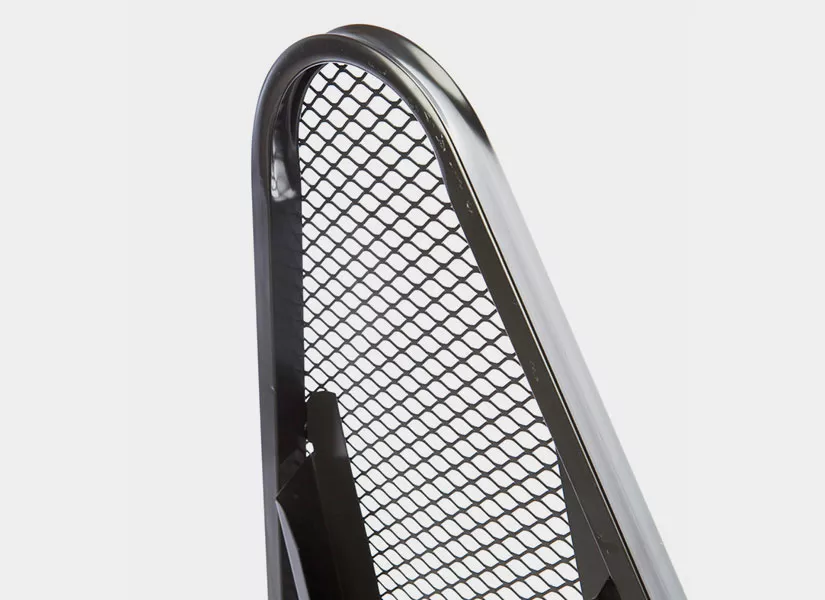 Vacuum blowing professional ironing table
Can an ironing table really make a difference?
We believe so, and selecting one of our Reliable Professional ironing tables to complement your Reliable Steam iron will provide you with an unbeatable pairing.
The 550VB ironing table gives a range of features that offer excellent benefits:
Heated generous sized ironing surface – 123 x 40cm, a dry ironing surface will provide crisper results
The most powerful vacuum in the range for the crispest results
Height adjustable
Fold down and stow away, save space
Designed to work together with the Reliable 5000IS steam generating iron, a perfect combination.
Steam Generator Platform
Save space and locate your Reliable 5000IS steam iron on this purposeful fold out shelf.
Fold & Store Quickly and Easily
Very easy to collapse and store, ensuring you have plenty of space.
Durable Tube Frame Construction
The frame of the table is heavy duty and designed to be used in a busy environment.
Laundry Rack
Convenient linen storage below the heated buck.
Made in Italy
Made in Italy with strict attention to quality components and construction. Designed to please aesthetically and to go beyond expectations for performance.
Replacement High Quality Covers
After prolonged use, any ironing board cover can become worn and soiled. Replacement covers are readily available.