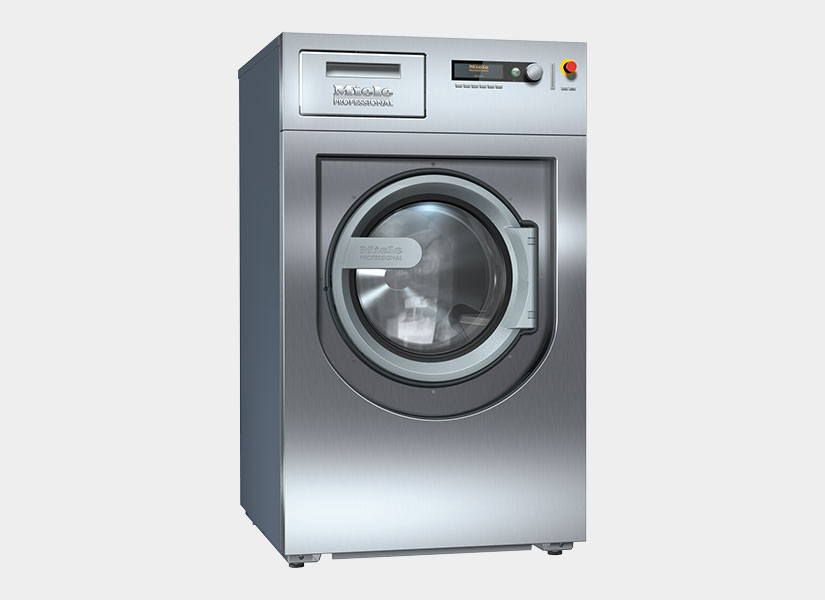 Quick and efficient
Short programme cycle times allow you to benefit from meeting the high demands of washing while not compromising quality
The highly efficient suspension system with two independent springs and additional shock absorbers increases the stability of the washing machine and minimising vibrations during the spin cycle.
Hygienically clean laundry
Inbuilt programs for thermal disinfection gives you the reassurance your laundry comes out clean and safe, especially within a hospital and care home environment.
Patented honeycomb drum ensures the gentle care of fabrics while producing an outstanding cleaning performance
Simple to use
The Profitronic M control panel gives you a multi-function selector and user navigation screen. Up to 199 freely programmable slots make it easy to select the correct programme via the rotary selector or 6 short cut buttons to saved cycles
With OneFingerTouch, a light touch of the door is all that's needed. The door locks on its own at the beginning of the programme. The door opens automatically at the end of the programme.
11kg washing machine
Capacity: 11kg (110-litre drum)
Heat Input Options: Electric | Steam
Dimensions: 1352mm(H) x 799mm(W) x 940mm(D)
Drainage:  Dump Valve