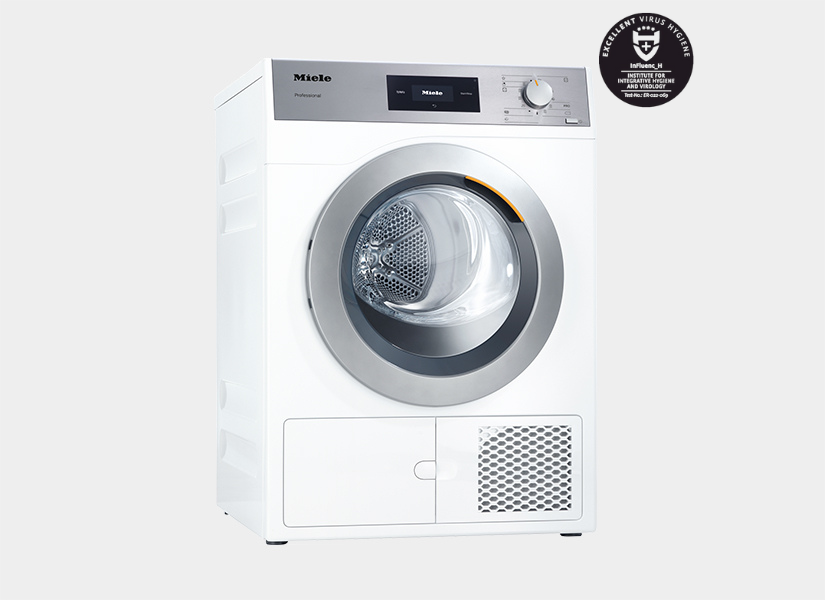 Intelligent Technology
The PerfectDry system measures the residual moisture of the laundry, to achieve precise and outstanding drying results.
To prevent laundry from becoming tangled, the dryer control changes the rotation direction of the drum at specified intervals, ensuring crease-free, uniformly and gently dried laundry
Making things easy
With a patented extra large filter, it has the ability to catch more fluff and lint than any other machine of its class, while being simple to remove and clean.
Simple to use interface
The M-Select control is a simple rotary dial for a direct selection of drying programmes accompanied by a crystal clear touch display to access additional functions and settings.
 7kg dryer
Capacity: 7kg (130-litre drum)
Heat Input Options: Electric
Dimensions: 850mm(H) x 596mm(W) x 717mm(D)
Model:  Heat Pump
Heat Pump Dimensions: 850mm(H) x 596mm(W) x 777mm(D)
Available to stack with Little Giant washing machine
Please note – This model supersedes the PT 7135 & PT 7136