WASHPOINT transforms Brunel University student
laundry
Students give the new launderettes a huge thumbs-up
Following WASHPOINT's refit of Brunel University's launderettes, student satisfaction with their laundry facilities has improved dramatically!
WASHPOINT were recently awarded the contract with Brunel to upgrade and redesign 12 laundry rooms. Brunel needed a new supplier after students expressed their dissatisfaction with their old laundry rooms. WASHPOINT were charged with improving the student laundry experience, as well as supporting Brunel's sustainability and net zero goals.
After the new launderettes were installed, students were asked via their annual student survey how they felt about the upgraded services vs those of the previous provider. The survey results demonstrated a resounding improvement in student satisfaction.
More than 85% of respondents rated the new services provided by WASHPOINT as good or excellent
This contrasted with just 34% who rated the previous service as good or excellent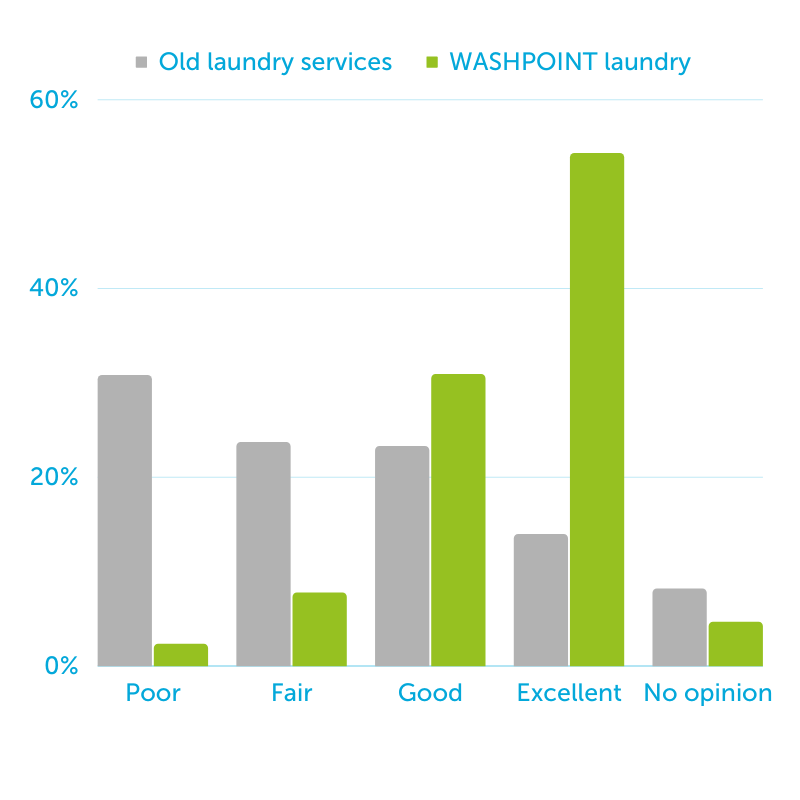 Doug Guy, Operations and Facilities Manager at Brunel said " We desperately wanted to give our students a positive experience. The team at WASHPOINT gave us new ideas and a fresh perspective – they really listened. Their expert team transformed our student laundry and created an easy-to-use solution, without the hassle."
To show how WASHPOINT transformed student laundry at Brunel they've put together a full case study. Download it below.
DOWNLOAD THE BRUNEL CASE STUDY