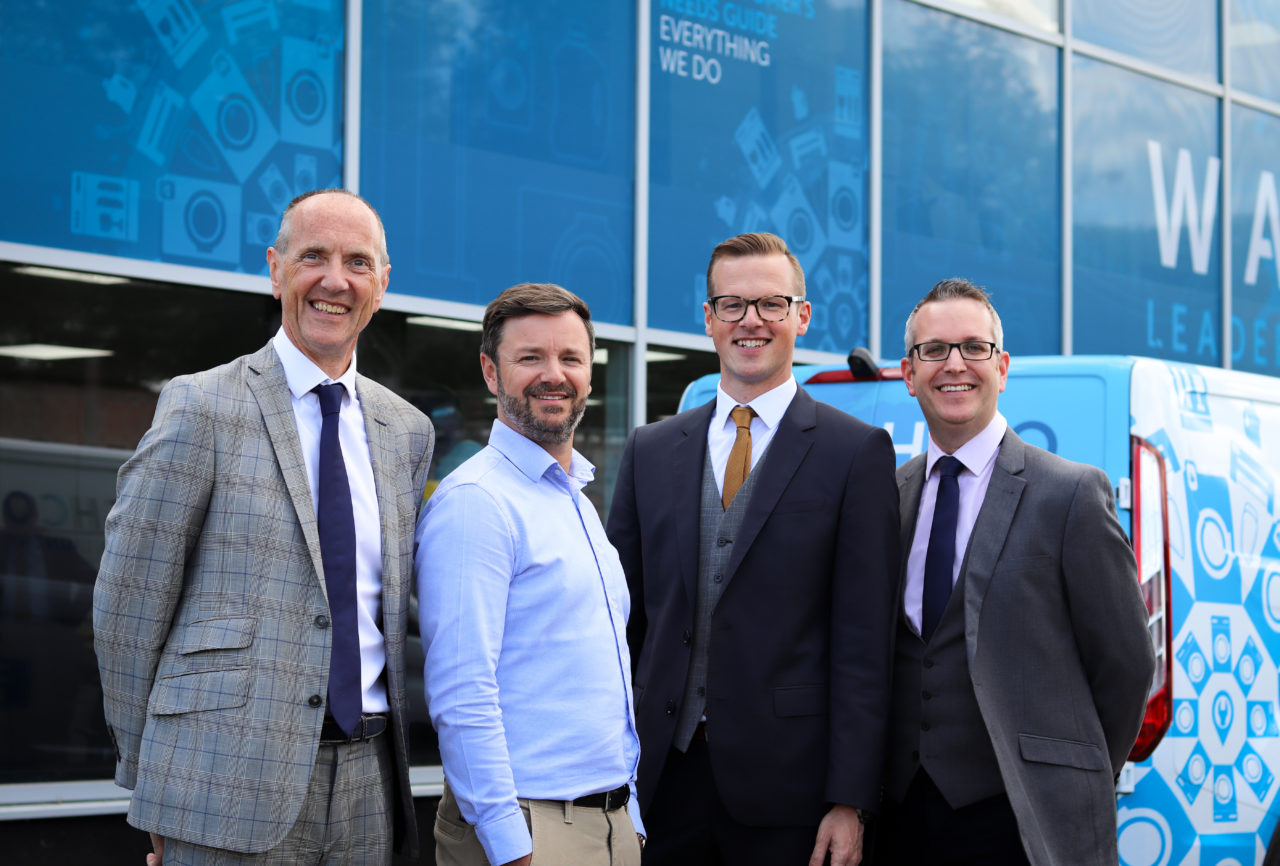 WASHCO CELEBRATE LAUNCH
EVENT
On Thursday 6th of June, leading players in the commercial laundry market, Armstrong, Solent Laundry Solutions (SLS) and Hughes Pro, celebrated the launch of WASHCO. It was a chance for the outside world to have a glimpse of how things have developed since merging. Employees and special guests, such as the local press, manufacturers and company representatives were invited to celebrate the creation of the 2nd largest commercial laundry specialist in the UK, which brings together a 100-strong team across eight locations with Newbury being the head office.
The guests enjoyed canapés, cake and a glass of Prosecco which made for a perfect opportunity for guests to catch up with friends and acquaintances, both old and new. It was fantastic to have everyone in the same room and the excitement for WASHCO was evident.
A round of applause filled the room after a short speech from both Robert Hughes and Peter Hosking, upon cutting the ribbon. Strong foundations and a large group of like-minded individuals, really installs what WASHCO is about and makes for an exciting future.
"Seeing everybody come together in celebration of our achievements marked the culmination of months of hard graft.We look forward to moving forward as one, with a common goal to provide our customers with unrivalled customer service." – Managing Director, Peter Hosking
We thank everyone who managed to attend the event and made it such a success. All the hard work up to this point has paid off and the future is an exciting time for WASHCO!