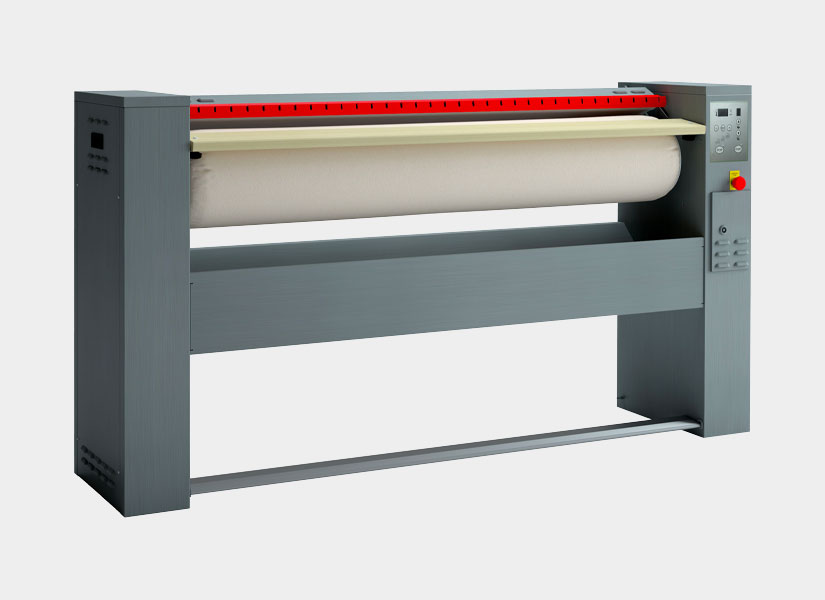 WashCo i200 commercial rotary ironer.
The WashCo i200 commercial rotary ironer, offering a 200cm wide roll capable of processing up to 79kg of linen per hour. The i200 contends with up to 25% moisture.
Stepping up in size includes a long-life Nomex cover and internal fan to extract moisture as standard.
Both speed and temperature are freely adjustable providing the user with the greatest flexibility and capacity to process the widest variety of flat work.
The control of the rotary ironer is via a conveniently placed foot pedal, simple and effective.
Roller width: 200cm
Dimensions (W x D x H): 2600 x 500 x 1100
Simple Controls
Very simple controls that feature on a robust, easy to clean surface.
Finger Guard
Finger guard protection spanning the entire width of the roller.
Comfortable Feed-in Guide
Full width hardwood feed-in guide, allowing easy introduction of linen.