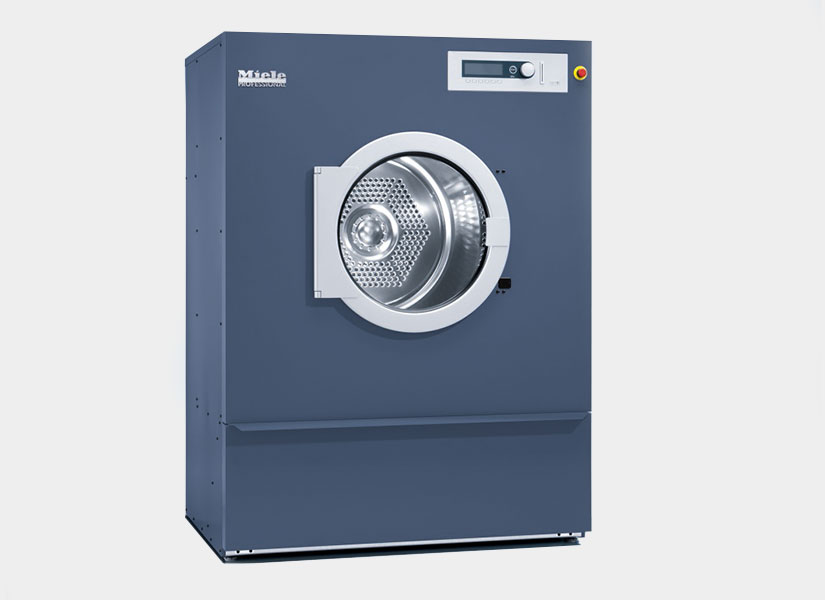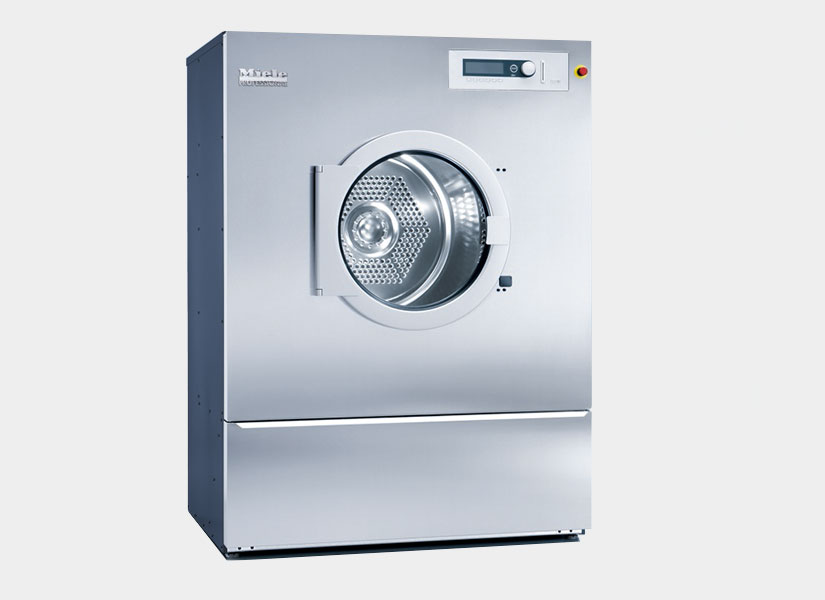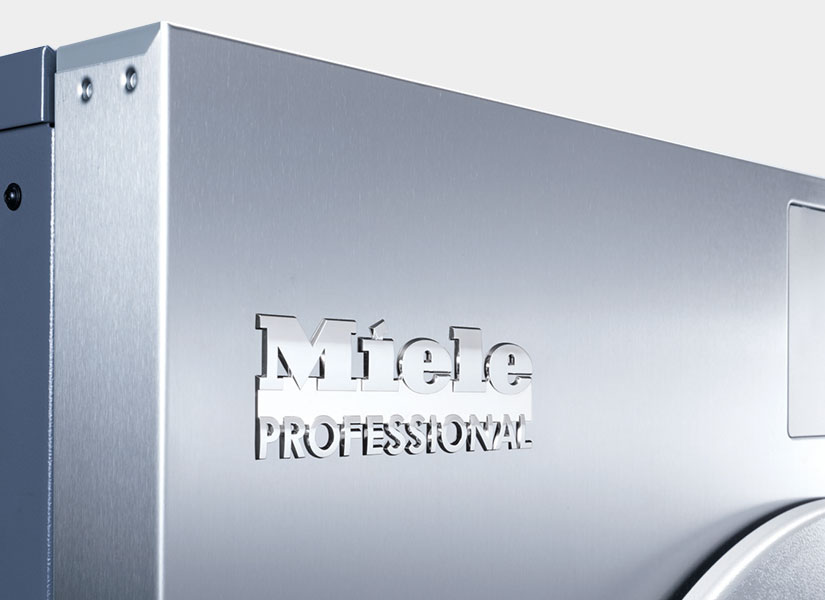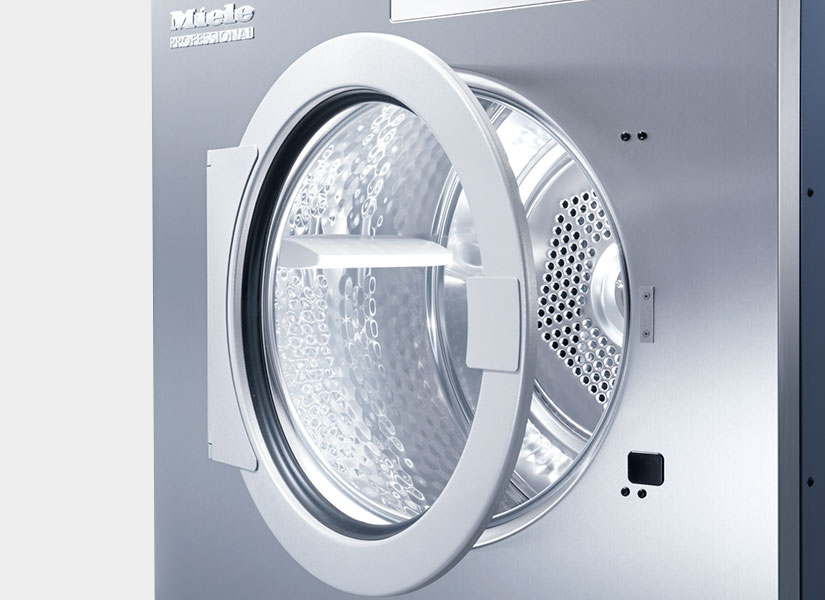 Miele Professional 32kg Vented Dryer
The Miele Professional PT8807 commercial dryer offers incredible performance and efficiency coupled with design and build quality that is hard to match. The PT8807 is well established and well proven in the UK market place and offers a totally flexible approach to meeting your needs, a brilliant reliable performer.
Features
+ Patented honeycomb drum
+ Large-area filter
+ 12 standard textile specific programs, 6 program packages for specific target groups and 199 program places for saving your own programs.
+ Adjustable residual moisture levels
+ Axial flow system: the axial flow drying system operates by the hot air being drawn through the centre of the laundry, ensuring optimum energy utilisation, fast drying times and a perfect drying result
+ Available in both electric and gas options
+ Can carry out wet cleaning when used with specialist detergents
Loading capacity: 32-40kg
Heat input options: All Gas, Electric or Steam
Dimensions: 1640 x 1206 x 1384