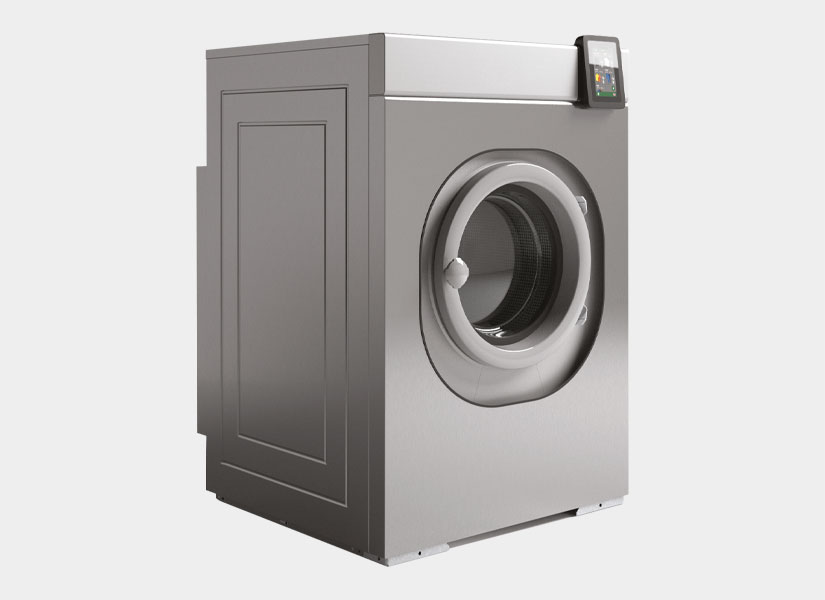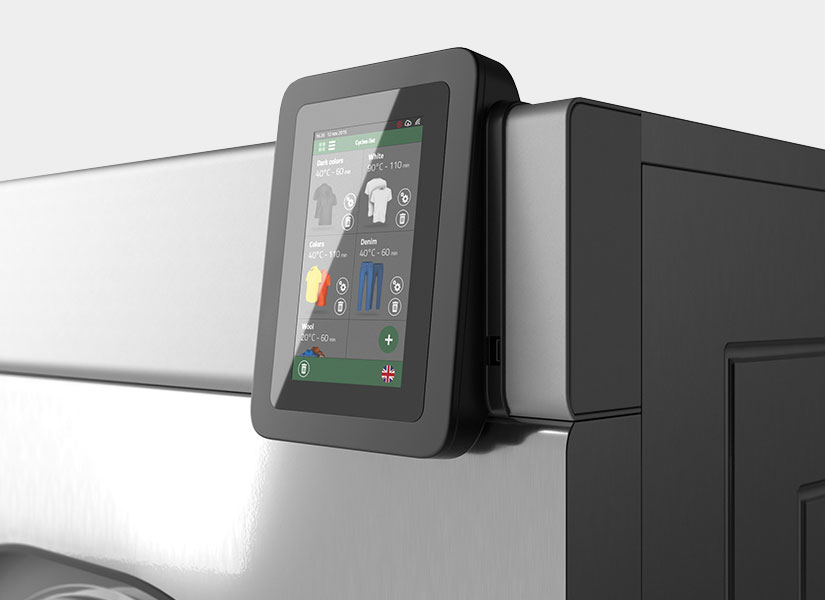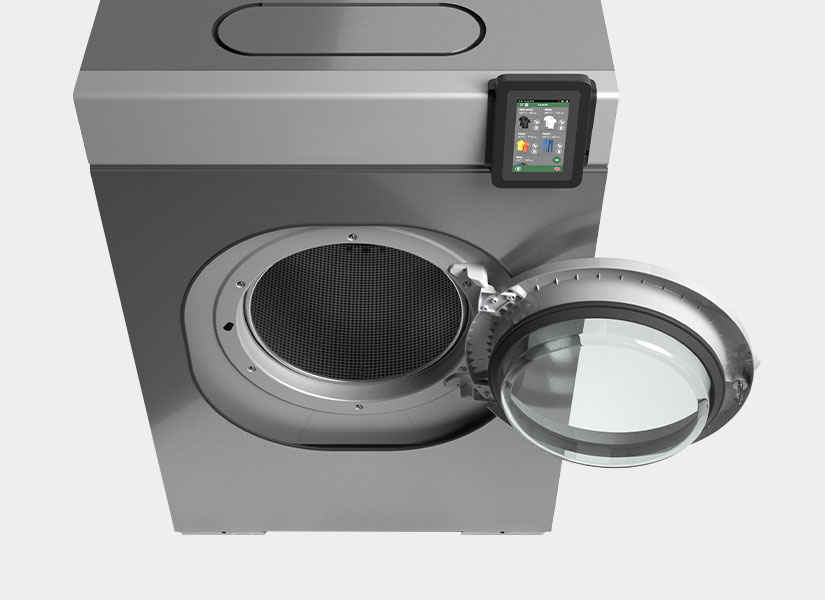 WashConnect W11 commercial washing machine.
The WashConnect W11 intelligent washing machine is an easy to use, high quality commercial washing machine that is totally flexible and simple to operate.
The W11 washing machine provides a highly efficient 11kg load capacity and is packed full of features.
The WashConnect range features embedded electronics, software, sensors, actuators, and network connectivity which enable the machines to connect to a central cloud portal to provide constant live updates and monitoring of performance, activity and problems.
WashConnect gives visibility to what is really happening in your laundry and empowers our team to provide the highest standards of service and support.
Loading capacity: 11kg
Dimension (W x D x H): 795 x 780 x 1245
Simple Interface
Working like your favourite smartphone and using easily recognised pictorial symbols, the WashConnect controls are simple.
Optional Payment Control
WashConnect machines can operate with integrated payment controls, designed to accept all modern methods of payment, not just cash or token. The intelligent controls also mitigates the need for a further centralised payment control and all data payment management can be dealt with via the cloud.
Designed for Auto-dose Laundry Liquids
WashConnect washers can operate up to 14 individual chemical pumps directly.
Textured Stainless Steel Drum
Specially designed textured surface within the drum to protect fabrics and reduce mechanical wear. Stainless steel construction with speed control and a unique speed sensor.
Robust Construction Throughout
Solid construction throughout to ensure longevity and durability, tried and tested throughout the world.
Comfortable Door Handle & Generous Opening
Easy to operate door handle and near 180° door opening, easy loading and unloading.