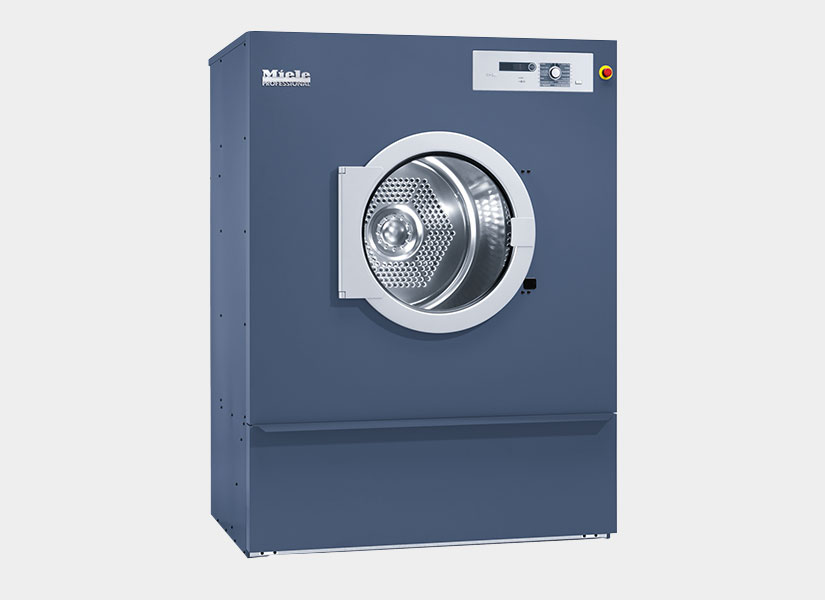 Intelligent Technology
The PerfectDry system measures the residual moisture of the laundry, to achieve precise and outstanding drying results
Miele's unique honeycomb drum structure provides gentle fabric care resulting in less creasing and easy finishing
Air recycling provides low energy consumption by recycling pre-heated process air saving you money
Making things easy
With a patented extra large filter, it has the ability to catch more fluff and lint than any other machine of its class, while being simple to remove and clean.
Simple to use interface
Profitronic B electronic controls with rotary selector displays selected drying time/time remaining and residual moisture level. Programme sequence indicators show heat up, cool down and anti-crease giving you full visibility.
20kg dryer
Capacity: 20-25kg (500-litre drum)
Heat Input Options: Electric | Gas | Steam
Dimensions: 1640mm(H) x 1206mm(W) x 1018mm(D)
Model: Vented