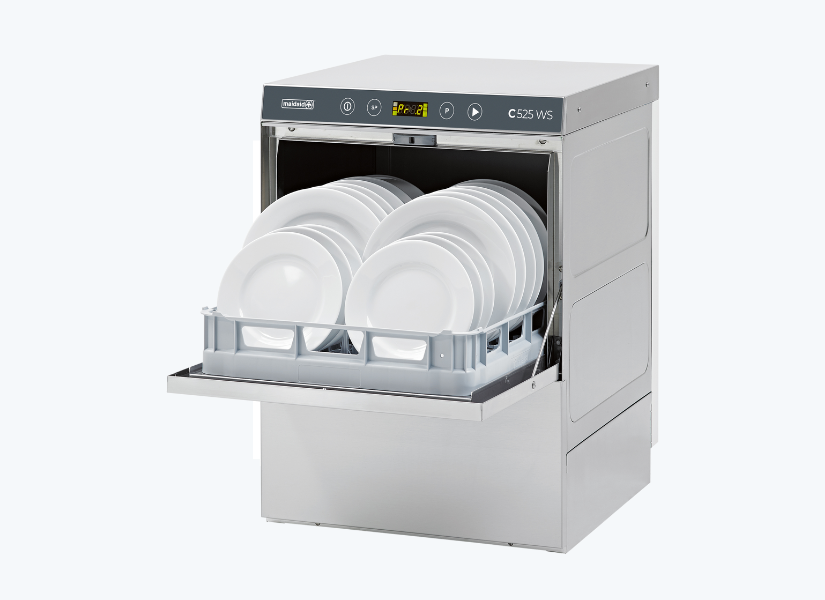 MAID AID C525 WS
Type: Dishwasher
Capacity: 500 x 500mm basket
Power: Electric
Integration: Undercounter
Dimensions: 810mm(H) x 580mm(W) x 610mm(D)
Economical and Efficient
The Maid Aid C525 WS undercounter model offers an improved wash action and an improved range of water hardness settings. With reduced water consumption and an energy saving mode this helps to make this model very economical.
Simple to Use
The bright clear display includes soft-touch controls and instant status updates.
Making Things Easy
The machine provides automatic self-cleaning at the end of service together with a moulded wash tank for easy cleaning.
The accurate detergent & rinse aid  dosing pumps ensure consistent results.